Olivia Umutoni, 25, a tailor and mother of one daughter from Rwesero cell in Kirehe District, Eastern Province, does not have a fixed monthly income because of the nature of her job, but can afford to save into Ejo Heza at least Rwf.10,000 per month after all her living expenses.
Ejo Heza program, launched in December 14, 2018, is designed to help every Rwandan save for old age and thus have a good life. Anyone working in the formal or informal sector, either self-employed or working for someone else, can join the scheme.
In Rwanda there are barely 0.5 million salaried private and public sector workers, less than 8 per cent of this workforce make savings with the Rwanda Social Security Board (RSSB) for their retirement.
The remaining majority workforce, including those in the agricultural sector, workers in small and micro enterprises, daily wage earners, domestic help, self-employed professionals and other informal sector non-salaried workers more generally are excluded from RSSB pension program and hence face a significant risk of old age poverty.
Umutoni is among those informal sector workers who are excluded from Rwanda's mainstream pension scheme because their wages are not fixed.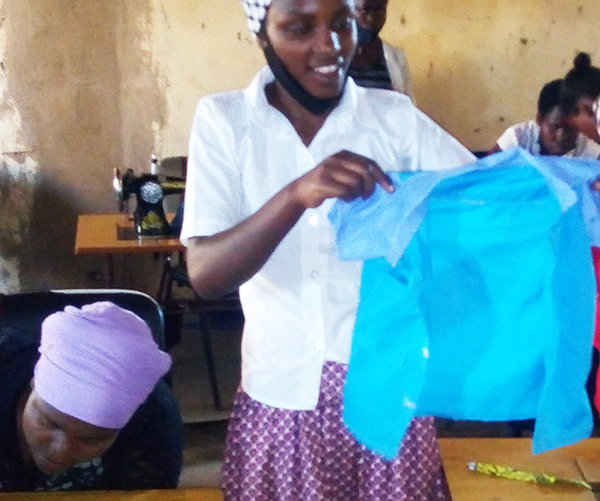 This situation means that once she is unable to work due to old age, injury or disease that leaves her with a permanent disability, she will have nothing to fall back to for a living.
Indeed, the youthful tailor, who has already signed up for the scheme, is upbeat about the potential benefits of securing her retirement.
"I thought that the pension scheme is a preserve for public employees with fixed salaries. Pension is important as it can ensure my better life when I get old and I am unable to do the work that was enabling me to earn my daily bread," she told Rwanda News Agency.
There are higher perceptions by respondents in Kirehe about the role of the Ejo Heza scheme in solving the challenges faced by the aging population in Rwanda.
"Ejo Heza gives hope to provide the well-being of aging people by giving social security at that age instead of waiting for government aid," Jean Bosco Tuyishimire from Gahara sector notes.
Jacques Rutsinga, the Business and Operations Team Leader at Ejo Heza said that, the establishment of the initiative was informed by a 2012 research by the National Institute of Statistics of Rwanda, which indicated that the number of old Rwandans – aged from 60 and above – is expected to increase 60 per cent by 2032.
"As a country that is responsible for the welfare of its people, having realised that the number of old people will increase, the situation required a strategy to take care of those people because they would be many, that are (physically) too weak to be able to work for their basic needs in life," he said.
Donata Mukeshimana, 33, from Mpanga sector is in Ubudehe category 4, she started saving after the passing away of her brother who had been saving in the scheme.
"When I lost my brother, who was a cobbler, our father knew that he had opened up an account with Ejo Heza and had been able to save Rwf.95,000 in a period of one year and four months, they gave us Rwf.1,225,000 that we didn't expect because of our ignorance about the benefits of the scheme," she notes.
"I now opened my own account and even others who got to know of the benefits after the death of my brother, previously we didn't take it serious as to why we should make savings in this scheme, am happy that I am able to save Rwf.15,000 every after three months," she adds.
How does Ejo Heza works
According to Rutsinga, a member who is in the firth or fourth category of Ubudehe (social stratification programme depending on income of households) and saves at least Rwf.15,000 per year qualifies for government co-contribution equal to 100% of his or her savings, while those in the third category of Ubudehe and having saved at least Rwf.18,000 per year are entitled to 50% contribution to their savings.
The government's contribution to long term savings scheme mentioned cannot exceed Rwf.18,000 and the co-contribution benefit will be paid into the Ejo Heza accounts of eligible members on an annual basis for the first 36 months following the date of launch of the Scheme.
For one to have accumulated less than Rwf4,000,000 in his/ her Ejo Heza account when you are 55 years old, you will have the following 2 options: (a) You can choose to withdraw your entire accumulated contributions plus accrued interest as a lump-sum in one go, or (b) You can choose to withdraw your accumulated savings plus accrued interest in instalments. You free to decide the amount and frequency of such instalments. The instalments will continue to be paid to you till the savings in your Ejo Heza account are exhausted.
The value of monthly pension increases by 5% every year in line with inflation and to factor in an increase in the cost of living. In both situations, lump-sum and/or pension instalments are paid directly into the member's bank or electronic payment account.
The life and funeral insurance benefits are also available to eligible members on an annual basis for a total period of 36 months. The insurance benefits however become available 12 months after entering the Scheme.
Under Ubudehe category of the most vulnerable (fifth) members who save at least Rwf72,000 in a year are also eligible for a special insurance benefit in the following year. In case of such a member's unfortunate death, the family receives a one-time compensation of Rwf1,000,000 along with Rwf250,000 towards funeral expenses.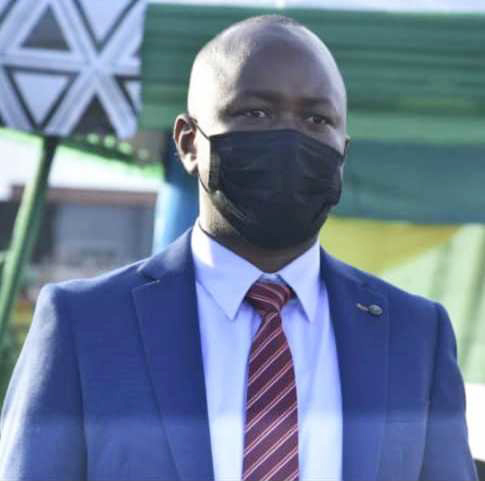 Modeste Nzirabatinya, the Vice-Mayor of Kirehe District observes that, they are getting more residents subscribing as they get to understand the benefits and his district currently has over 20,000 already in the scheme.
"Residents in the informal sector like the initiative; they see great opportunities in it, which will help them have dignified old age," he observed.
He adds that, "this scheme took into consideration people we call low-income earners. First, it is flexible in a way that you can save the little money you get, gradually."
Subscription and contributions are also easy since they can be done by personal mobile phones, and members can access their Ejo Heza accounts via their phone or by help of mobile agents.
Citizens can register to the scheme using mobile phone by dialling *506#, the same code they can use to pay their contributions by means of mobile money; and a National Identity card works as a bank account [for those who do not have one]. They might also use the website www.ejoheza.gov.rw to get the same services.
Jean Luc Byiringiro, 50, from Kigarama Sector is grateful for the initiative where you can save any amount at any time though he decries age having caught up with him.
Now sitting at home to focus on gardening with his wife and four children, he says. "I am really sad that this program was initiated when I was old, in my time I couldn't think of even saving in the bank for the future but you see now the government simplified it, even for those in the informal sector, why can't I thank the government because now am saving and have already involved my family members to save too." he said.
"The money that I have managed to save so far within the period of eight months is over two hundred and eighty thousand, I know it will help my family in future and also my children who are now working and saving have taken a serious note of the initiative," Byirigiro further noted.
For Vincent Hakizimana now aged 57 and categorized among the poor is all smiles for the scheme given the fact that he has been able to rip from his savings of the first three years since he took up the initiative.
"I started saving in 2019 when I was 54 years after being enlightened about the benefits of Ejo Heza programme by our district coordinator during a community meeting," Hakizimana explains.
Having saved Rwf.40,000 in three years starting from 2019, he applied for his pension through an agent and that didn't take long as he desperately wanted the cash to deal with the effects of Covid-19. He received double the amount he had saved and invested the money in selling food stuffs in his village.
Hakizimana is happy that Ejo Heza saved him at his time of need and he is getting back to his feet.
But the Vice Mayor of Kirehe notes that the initiative is facing irregular contributions from members. The initiative also has limited staff and the few can only be found at the district offices.
He added that most of the citizens lack trust and knowledge of the ICT tools used by Ejo Heza to handle their monetary transactions because of conservativeness, rigidity and illiteracy.
The outbreak of Covid-19 pandemic has also exacerbated the situation towards savings where many abandoned it for various reasons main among them was loss of employment or earnings.
This story was first published by Rwanda News Agency