By John Mugisha;
Yusuf, just 10 years old, had dropped out of school and begun stealing food because he couldn't get any at home. The food he was stealing was not for him alone but the family as well.
His family is very poor, and the mother is mentally unwell, so the children in this family are vulnerable.
Yusuf and his family were found by Evelyna Mutoni, a community child protection volunteer known as Inshuti z'Umuryango meaning "Friends of the Family", that identifies and handles child protection concerns in the community.
Inshuti z'Umuryango or "IZU" as they call them colloquially, are specifically tasked with preventing, identifying and referring child protection concerns in their communities.
Mutoni found Yusuf and his family while visiting another house. She noticed Yusuf and his 7-year-old sister sitting outside on the dirt in Kaborogota village, Gishuro Cell, Tabagwe Sector in Nyagatare District.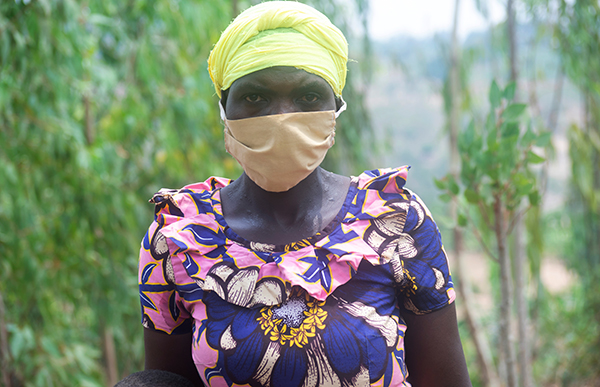 "They were afraid of me at first," she chuckled a little. "Yusuf thought I was going to take him to jail or punish him since I knew he had been stealing." But Mutoni became friendly to the children after knowing their story to support them.
"I first helped the parents get health insurance, but I knew I had to do more", Mutoni explains.
First, Mutoni approached local authorities and the community to advocate for the family. Neighbours contributed money for food and to buy Yusuf's school uniform, replace his old shoes and buy books, so he could write his lessons.
"These are our children," she would tell them.
Yusuf's family was facing social discrimination because the father is in prison for stealing cows in the village and this also worsens the mother's situation.
Both children are now back to school and doing well, but Mutoni's advocacy was tireless. Recognising the family's inability to provide for their children in the long term, Mutoni mobilised more neighbours and approached a charity organisation, which agreed to sponsor Mutesi, Yusuf's young sister, all the way through secondary school.
Joselyne Kayitesi, a neighbour notes that initially they never wanted to associate with this family because of the father, however the community child protection volunteers convinced them and now able to lend a hand of help,by sharing some of the harvest and allowall children to play with Yusuf and his sister.
Mutoni says some children have not been able to return to school due to inability by parents to provide basic school requirements as per the effects of Covid-19 pandemic while others lost jobs mainly due to the closure of Kagitumba border where many of the neighbouring communities were working.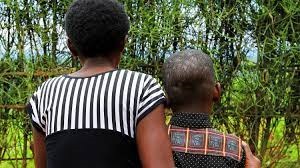 These tireless volunteers are filling the gaps to mobilise communities while ensuring that child protection system responds to the everyday needs of vulnerable children and families.
As one of the most dedicated volunteers, this nationwide cadre of 29,674 volunteers was established in 2016 by the Ministry of Gender and Family Promotion through the National Commission for Children (NCC) now under National Child Development Authority (NCDA), in collaboration with government partners including UNICEF to strengthen the child protection system in communities.
Each IZU – one man and one woman in every village are elected by their community and recognised as trusted and exemplary citizen by their peers. In this initiative, NCDA provides technical and financial support towards the initiative, the establishment and capacity building efforts.
The volunteers are trained to conduct community awareness meetings, provide family psychosocial support to children in need. NCDA also provides job aids and educational materials like guidelines for referring cases to authorities.
"To do our work, we spend some time moving from home to home in our respective villages. This helps us to identify and discuss child rights violations with family members, identify children and families at risk of separation and respond accordingly," said Mutoni, the 34-year-old volunteer in Kaborogota village.
With the outbreak of Covid-19 pandemic and closure of the boarder in Kagitumba, the socio-economic status dramatically fell with increased poverty within most households in the area thus most members of the IZU were severely affected in their work.
That however said, did not deter the determination and will to continue help other members of the community.
Mutoni and her colleagues possess an unwavering devotion to their work. As volunteers, they are unpaid, but find personal rewards through helping children and their families. However during the pandemic, that was not easily gotten as per the restrictions that were put in place.
"I have a heart," Mutoni said, "and even in the crisis, that we went through and still manoeuvring with, I always want to better understand the problems of my neighbours, so I can put myself in their position and help solve it."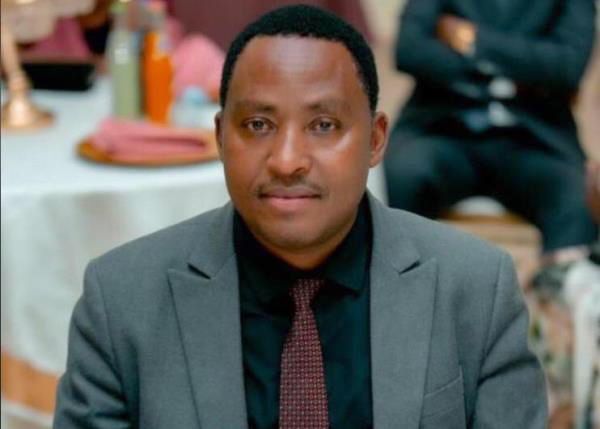 According to the National Coordinator of Inshuti z' Umuryango, Naphtal Rutayisire, there has been much attention given to IZU during critical times of Covid-19 Pandemic.
"We worked with Rwanda Biomedical Centre (RBC) to get movement pass and Personal Protective Equipment's of which were granted to us and we provided face masks and hand sanitizers to volunteers. On top of that IZU received special training on Covid-19 prevention measures. Countrywide, IZU's were encouraged by local authorities to go for Covid-19 vaccination of which by the end of August 2021 over 8,000 had received 2 doses of the vaccination," Rutayisire explains.
However, to carryout awareness became more problematic during the pandemic period because no more gatherings are encouraged. The alternative is difficult to move from one household to another which can be time consuming and tiring.
Working as volunteers doesn't exhaust the needs of the community because they provide their free time but also have to take care of other responsibilities. Mutoni on her part is a nursery teacher and smallholder farmer with a young family of two kids that need her which leaves less time to volunteer.
Console Uwayisenga, who works for Hope Ministry, a charity organisation, says they tapped into the program to extend their support to the most vulnerable. Because IZU doesn't have resources to cater for every one they have identified. Hope Ministry provides moral support as well as some of the scholastic materials where they work from in Nyagatare district.
Hope Ministry also provides some vocational training like tailoring to less privileged families so they can acquire skills and also other counselling sessions to families.
Inshuti z'Umuryango have contributed in reducing family conflicts as well as violence, abuse, neglect, exploitation and other forms of child maltreatment in communities.
Since the outbreak of Covid-19 in Rwanda, Inshuti z'Umuryango have reported more than 700 child protection cases to NCC and handled some of them in close collaboration with other institutions including local leaders.
14-year-old Uwera Adelphine and her two young siblings are among many other children who have been severely affected by the pandemic.
When government enforced the first Covid-19 total lockdown in March 2020, Adelphine and her sibling were separated from both their parents. Their father was away at work in Musanze district while their mother was in another district in the Eastern Province for a family visit. Both failed to come back home before the lockdown.
"My siblings and I were not aware of what was going on. We waited for our parents but they never came. We were very scared," said Adelphine
This was a critical situation for the children's psychosocial wellbeing and development. It was also a serious child protection concern and therefore was brought to the attention of the Inshuti z'Umuryango
"When the lockdown was declared, we knew that these three children were alone at home as their mother informed us about her trip. So, we started advocating for those children," said Ibrahim Hakizimana, one of the Inshuti z'Umuryango volunteer.
Thanks to the advocacy, neighbors provided food to the children while local leaders visited the children on a daily basis to ensure their security. With authorization from responsible institutions, IZU visited the children on a regular basis and facilitated the children to talk to their parents through mobile phone.
In addition, Inshuti z'Umuryango reported the case to the National Commission for Children's Child Protection and Welfare Officer who also worked with other national institutions including the National Police to secure a free travel pass for the parents to rejoin their children at home.
The process took 21 days and the IZU described it as the most difficult period for these children and their parents.
"Parents' affection is the most important thing that a child needs especially during hard times like the total lockdown. It was hard for them and for the parents," said Hakizimana.
Milliam Mukarukaka, a mother to Uwera appreciates the services of a well-structured child protection system, as theywere reunited with their children without any harm to them.
"If there were no Inshuti z'Umuryango and facilitation by local leaders, our children would have suffered too much and for too long," said Mukarukaka.
"We thank them for caring for children and for the kindness they showed towards us."
"Adelphine's case is one of more than 13 child protection cases that were reported to us during the outbreak and we tried our best to sort out the issues despite the lockdown that affected many of us psychologically, my bar business was closed and could not concentrate well in serving the community", said Hakizimana.
"Nevertheless we devote our commitment and thanks to our community for encouragement of togetherness during total lockdown." Added Hakizimana
Inshuti z'Umuryango have been able to receive pre-service and in service trainings to improve their work on different topics such as their roles, Rights of children, types of child abuse, effective communication, referral pathways, basic psychosocial support, understanding conflicts and asset inventory.
Rutayisire notes that NCDA will continue to support IZU with Closed User Group (CUG) to enable their easy interactions by themselves across the country, their interactions with local authorities (Sector Social affair Officers and Child Protection and Welfare Officers based at districts) while handling all issues related to child protection countrywide.
IZU has a USSD digital reporting system *711# in which they use to submit emergency cases of child abuse on daily basis and also monthly reports and a plan is underway of updating the system by adding more features such that it would be able to receive automatic feedback on cases reported by themselves and linking with other child protection service providers.
This story was first published in Rwanda News Agency